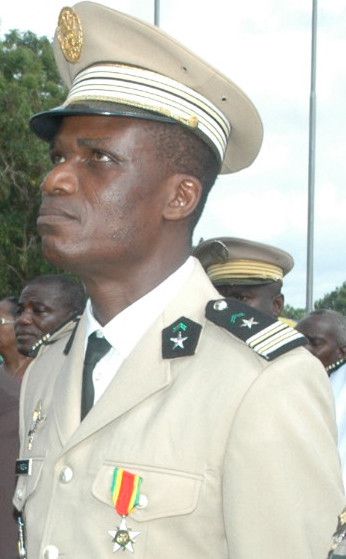 On October 9, 2014, Faure Gnassingbé held a cabinet meeting with his servants to refine the plan of the 2015 presidential electoral frauds. Reassured by the "unconstitutional court" which confirmed and approved the rejection of constitutional and institutional reforms wanted by the opposition and international institutions for the success of the upcoming presidential elections and the establishment of the rule of law in Togo, Faure Gnassingbé appointed the right people at the right places to secure his third term as president of Togo. To this end, Colonel Yotrofei Massina , one of the most notorious Togolese militaries, named in multiple Human Rights violation reports by both local and international Human Rights institutions as one of the fiercest torturers of the " Faure " regime, was appointed Director of the National Gendarmerie (military police) of Togo. GBOUM !!!! ( Things couldn't get worse)
Mr Massina was one of the actors of the electoral frauds of 2005 and 2010 during which violence , arbitrary arrests and detentions , torture, ballot stuffing , destruction of election records and all kinds of masquerades that allowed Faure Gnassingbé (the son of one of the blood thirstiest tyrants in the history of Africa, Gnassingbé Eyadéma ) to grab and to maintain power . After 38 years of rule by his father and nearly 10 years of his own ascension to the feudal throne of "Taugau ", it seems like the " Taugaulese " people are not out of the woods .
The presidential elections of 2015 are already expected to be very bad because all the fraud mechanisms are put in place starting with the reappointment of the very notorious Aboudou Assouma as head of the "Constitutional Court".