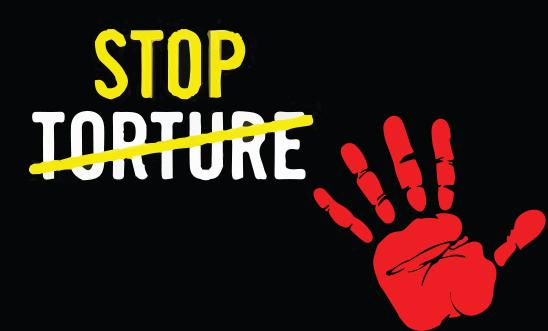 ALERT!!! ALERT!!! ALERT!!! ALERT!!! ALERT!!!
Togolese Civil League (TCL)
(July 29, 2019, Dakar, Sénégal)
Profile – Urgent Call To Action to free political prisoners subject to torture and denied due process (Case of Abdoul Azil Goma from Ireland)
The cruel pattern of the Togolese government to silence dissent by means of violent repression and abusive detention without due process has reached a fever pitch. Since February 5th, 2005, the date of the sudden passing of Eyadema Gnassingbe, the brutal ruler of Togo for 38 years and his replacement by his son Faure Gnassingbe, Togo has been the theatre of indiscriminate extra-judicial killings of political opponents, peaceful demonstrators or innocent civilians only guilty of belonging to a political party or living in cities of villages suspected to be unfavorable to the man who considers himself to be the heir of the Togolese power.
These well documented violations of human rights have recently culminated in the shooting death of school children and the massive imprisonment of human rights activists. But more appalling is the fact that these abuses do not victimize only citizens of Togo but other visitors holding the passport of such established democratic nations as Ireland.
Indeed, since December 21, 2018, Mr. Abdoul Aziz Goma, citizen of Ireland and businessman, is being held without trial in the most abject conditions in a prison in Lomé on suspicion of being a national security threat. In fact, after having been framed, arrested, tortured for days, starved and deprived of any visit, he has been subjected to interrogations by the infamous SRI (Services de Renseignement et d'Investigation) to confess to being a part of a plot organized by members of the political party PNP (Panafrican National Party) to destabilize the
state. In an SOS letter he sent from prison and obtained by the Togolese Civil League, Mr. Goma stated that he was arrested after paying the accommodation of some young people who came to the capital city Lomé to attend the protest called by the PNP party as an act of kindness. These young people who are Togolese nationals residing in Ghana were stranded as the protest was rescheduled and they had no place to sleep. Mr. Goma himself never took part in the protest nor attended any political activity prior to his arrest.
Mr. Goma was arrested on December 21, 2018 along with his brother, the latter who offered food to the young people in question. In his letter, Mr Goma recounted that the night of their arrest, they were handcuffed to trees and were severely beaten and submitted to very inhumane and degrading treatment. For 27 days, they were locked up in a dark room, were not allowed to shower or brush and were barely fed. They were later transferred to the Prison Civile de Lomé where they have been detained ever since under very horrendous conditions.
To date, M. Goma and several other prisoners remain held in prison cells all over the country under fallacious accusations. They have not been tried nor been granted legal representation. There is an estimate of 60 political prisoners in Togo and at least 40 are members of the PNP opposition party which the regime intends to crush due to the role they played in the massive protests that sparked August 2017 and eventually led to months of nationwide upheaval against the regime of Faure Gnassingbe.
It is with extreme concern that the Togolese Civil League has noticed an increase in the unease of the Togolese regime toward any dissent and their repeated habits of arbitrarily denying permits to demonstrators leading to the next presidential elections, slated to be held in the first quarter of 2020. This should also concern all partners and countries that maintain any relations -economic, diplomatic or military- with the ruling regime.
Recommendations
The Togolese Government must respect the Convention against Torture and Other Cruel, Inhuman or Degrading Treatment or Punishment adopted and opened for signature, ratification and accession by General Assembly resolution 39/46 of 10 December 1984.
The government of Togo must respect the rule of law and follow due process.

The government of Togo must refrain from violating freedom of speech and association as clearly stipulated in the constitution.
The government of Togo needs to give full statistical information about the number of detainees arrested in relation to any political activity as well as the number of those killed under torture.

We invite all countries, nations, organizations and all parties concerned by peace in the West African region to demand the immediate release of all political prisoners.

We call for action and sanction against Togolese officials involved in the torture, killing and violation of Human Rights in Togo.

We call for the immediate cessation of the persecution of political opponents for the sole purpose of power conservation.

We call for an investigation into the Human Rights abuses and the allegations of torture against Togolese military and police officials as well as the direct and indirect implication of the judiciary in ignoring such acts.
Dakar, July 29th, 2019
For the Togolese Civil League,
Farida B. Nabourema
Executive Director